Must Have Spring Lawn Care Services
April 1, 2021
---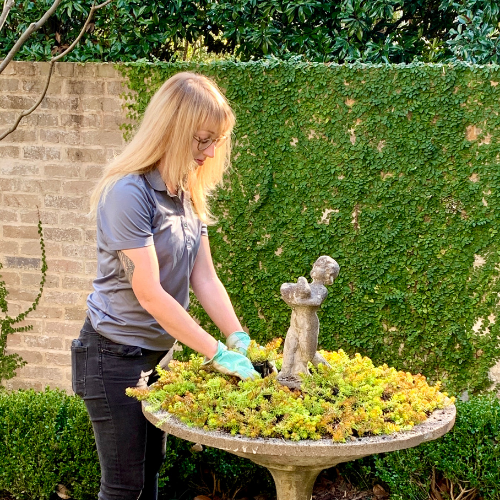 Spring has Sprung in Atlanta
Temperatures are on the rise and spring cleaning and planting are upon us. Like most landscaping services, timing is everything! Spring prep is essential for a healthy and blooming landscape, especially with those hot southern summers swiftly approaching. At Heirloom Tree and Garden we evaluate your soil, trees, and plant health to develop a custom program to get your landscape from dull to thriving.
While soil preparation and plant health are crucial to a flourishing landscape, seasonal color changes are what bring it all together! We believe that color changes have more influence on the landscape than any other design element, and spring plantings are an excellent option for immediate impact. Don't know where to start? Read more to learn about the top priorities for spring landscape services below!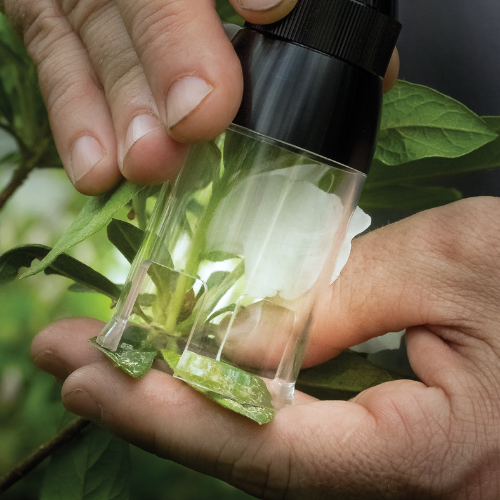 Tree and Shrub Care
Spring brings all the blooms, but don't let your plant diversity attract pests and disease before you get to enjoy your landscape.
Spring disease and insect control are crucial for a healthy and thriving garden all year long, and now is the best time to optimize your plant growth. Our specialized care program reduces the threat of pests and disease while minimizing damage to the natural balance of your landscape.
Our care program includes:
Stress reducers

Root development formulas

Disease and Fungus preservation

Fertilization

Micronutrient packages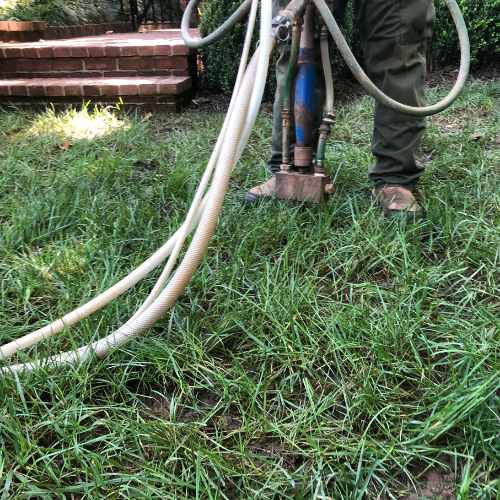 Air Fracturing and Injections
Tree and shrub problems are often attributed to soil compaction and nutrient deficiencies. Untreated soil naturally compacts and restricts air and water. Air fracturing penetrates air deep into the soil to create fissures that benefit plants and soil. We proudly utilize Airtech Tool's total solution for aeration and feeding.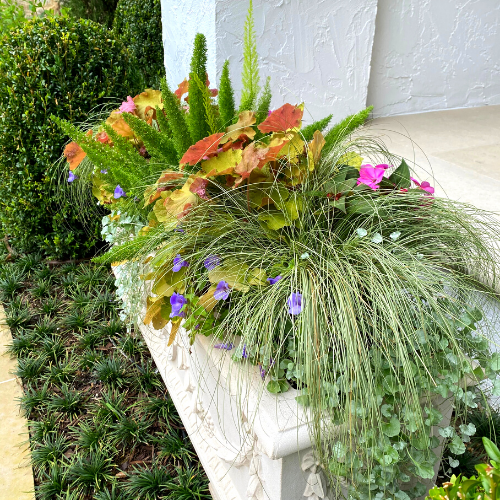 Pots & Perennial Plantings
Spring is the best time for perennial plantings and spring/summer color changes. Once the last frost passes, our team begins maintenance and feeding of annuals, perennials, and specimens. Call now to plan for eye-catching splashes of color in your garden to enjoy the entire growing season. Also, check out our list of Top Garden Trends for 2021 for more inspiration.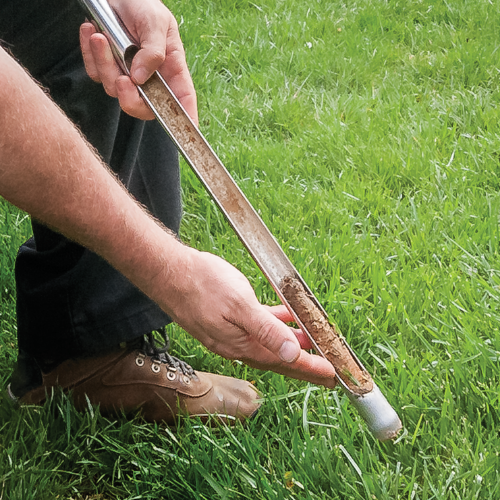 Earth Conscious Organics
Beginning with a soil test by an accredited soil testing laboratory, we determine the nutrient, pH, and cation exchange levels in your soil. Once evaluated, we develop a custom program using our proprietary blend of organics designed to rebuild your soil profile and improve your plant health.
Our team of horticultural and garden care specialists is dedicated to eliminating spring stress and offering expert solutions to all your seasonal needs. Contact us today for questions or a quote!
---