Protect Your Landscape in Winter
December 20, 2020
---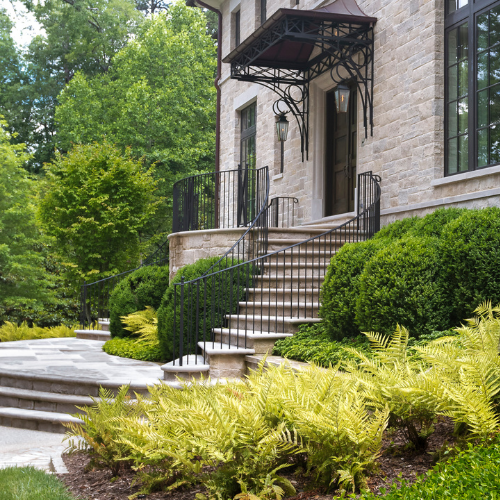 Winter in Atlanta
While freak snowstorms are no stranger to Atlanta, our winters are generally mild and manageable. That being said, winter lawn care is still a critical component to having a beautiful landscape throughout the winter and the coming spring.
To make things easy, we've outlined what our team will be focusing on this winter to keep our client's lawns looking their best.
1.
Clean Up
- it seems obvious for aesthetic purposes, but old stems and leftover foliage from annual flowers can cause serious turf damage if left behind. Clean up is our number one priority to protect your yard from damage.
2.
Winter Boxwood Pruning
- We focus on opening up the canopy of the plant to allow for airflow and light.
3.
Applying a thick layer of pine straw and mulch
- not only will this drastically improve the
appearance of your yard, but it will also prevent moisture loss and moderate soil temperatures.
Winter Lawn Care Tips
Avoid walking on the lawn while the grass is dormant - especially when covered with morning frost.
Continue to water if the ground isn't frozen, but be mindful of overwatering. One inch per week is standard.
Homeowners with tall fescue should look into aerating if they haven't already. This is to alleviate soil compaction and allow for optimal water, air and nutrient consumption.
---