Improving Lawn Health and Appearance with Core Aeration & Overseeding
September 10, 2020
---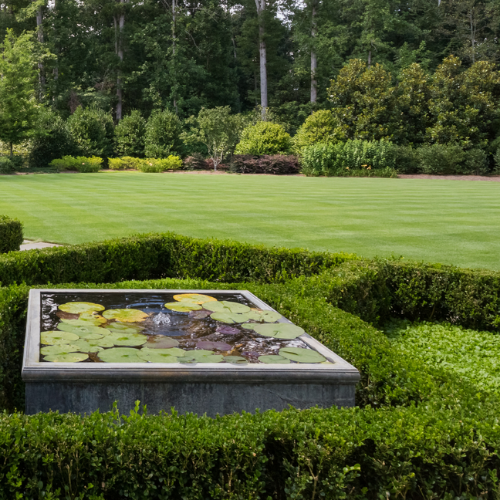 Aeration and Overseeding
Core aeration and overseeding is a critical technique for proper turf care and growth, especially in Georgia. Our infamous red clay hinders proper air exchange, water flow and nutrient absorption - leading to a lackluster landscape.
To reduce compaction, core aeration systematically removes small plugs of soil to open up the turf root systems and introduce proper nutrients, water and air. Overseeding drops seeds into the small grooves left behind, ensuring seed to soil contact, and aids in the development of new growth and development.
In just six to eight weeks your lawn will be flaunting a fuller, thicker appearance.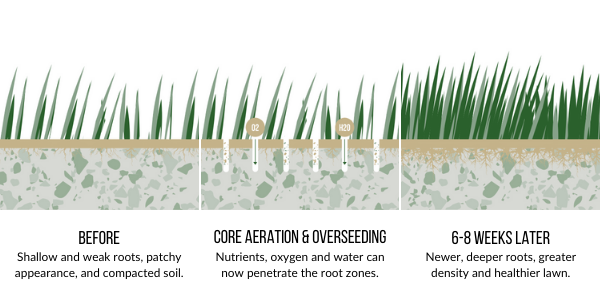 Benefits
Aesthetics aside, your lawn will also benefit from:
Higher resistance to disease

Increased drought tolerance

Reduced soil compaction

Improved water and air flow

Less insect and disease activity

New, deeper root systems

Fuller, thicker lawn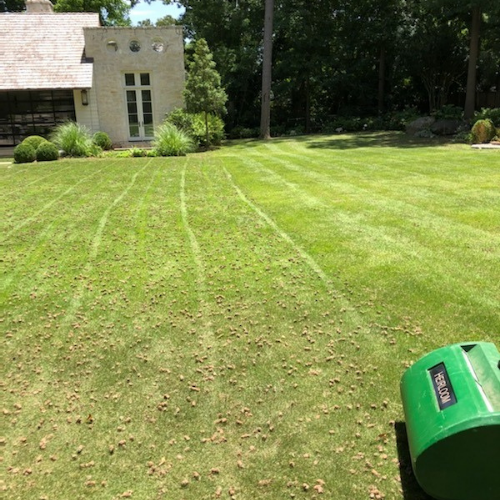 Late summer/early fall is a great time to be thinking about servicing your lawn because the soil is still warm, the weeds are weakening, and the cooler temperatures reduce heat stress. Improve your turf health, density and appearance with core aeration and overseeding. Contact us for a quote and we will work with you to devise a plan of action to enhance your lawn!
---