Is it Birds or is it Bugs?
August 1, 2021
---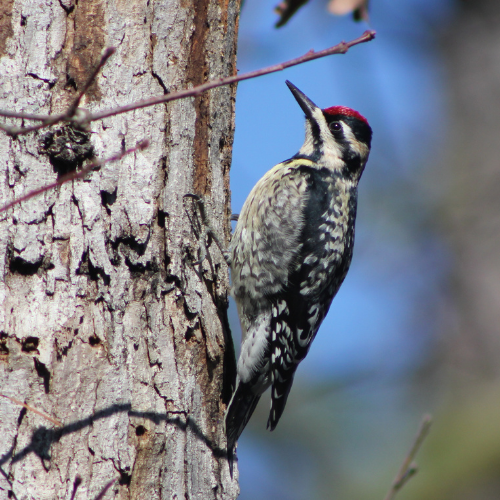 Birds or Beetles
Have you noticed a multitude of tiny holes littering the tree trunks in your yard? It's an all too common occurrence seen in a variety of landscapes, especially in Georgia. Now the real question - is there an infestation happening beneath that pitted bark or not?
Start by checking the size of the hole.
Yes, this is one of those cases where size truly does matter - and bigger is better. It seems counterintuitive, we know, but stay with us!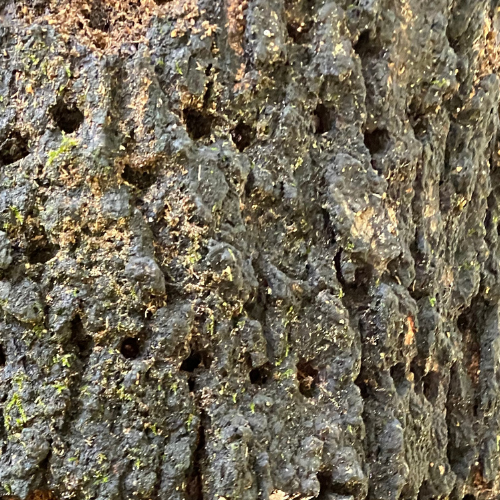 Yellow-bellied Sapsuckers
Those larger, eraser-head-sized holes in your trunks are a lot less problematic than the teeny-tiny pin holes that are more elusive to the naked eye. The culprit, you ask?
Trees blanketed in the larger holes are simply playing host to the adorable yet pesky Yellow-bellied Sapsucker. It's a robin-sized woodpecker that feeds at sap wells - aka, those neat rows of shallow holes drilled into the tree bark.
Can sapsuckers damage a tree? Absolutely.
However, they are not as destructive as the offenders of the pen-head-sized divots. These smaller holes accompanied with sawdust or toothpick-like strands of sawdust are due to a pest infestation of boring beetles. Boring beetles can cause boring damage, ambrosia fungus, or infection caused by the stress of hosting the beetles. All of which lead to the decline and eventual death of the tree.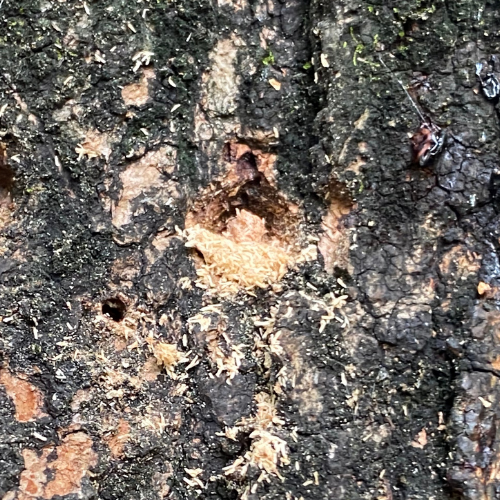 Ambrosia Beetles
So, how do you get rid of them?
We know, not the answer you wanted.
Unfortunately, once infested, there isn't a way to get them out.
But hark! An infestation does not imply the inevitable demise of your tree.
Treatment does exist to lessen the tree stress and prevent more beetles from boring their metaphorical noses into the infected tree. Once you have borers, the goal is to aid the tree growth in hopes it can outgrow the damage of the infestation.
However, the best form of treatment is - you already know - preventative!

Insert cheering applause here.
Preventative treatment can, as the name suggests, prevent an infestation from occurring in the first place. Spray treatments can mean the difference between a healthy, thriving tree and one that is hazardous. While it's good to understand the potential cause of holes in your trees, it's always best to have a certified arborist out to inspect the trees to avoid any danger.
Call 770-263-0797 to speak with #NickTheArborist about protecting your trees from pesky pests.
---