How to Avoid Winter Damage to Boxwoods
December 5, 2020
---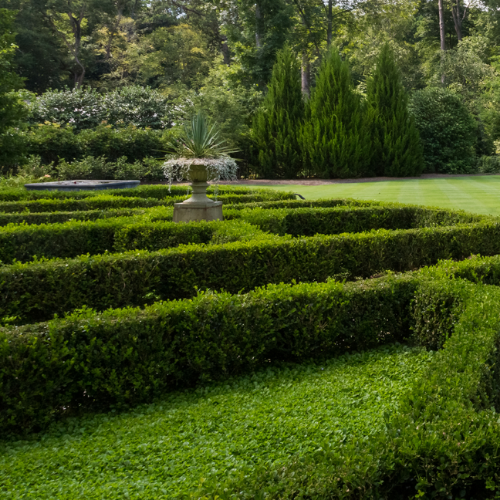 Boxwood Protection
Prevention and protection are key when tending to boxwoods during winter. While many factors can affect boxwood health, the two main contributors in Georgia are previous plant stress and temperature fluctuations.
If a boxwood is already experiencing stress it will be more susceptible to winter damage. Poor drainage, inadequate watering during root establishment, and pH imbalance are a few examples of boxwood stressors that can impact health. Additionally, cold fronts and windy days can cause boxwoods to be more susceptible to winter burn or boxwood decline.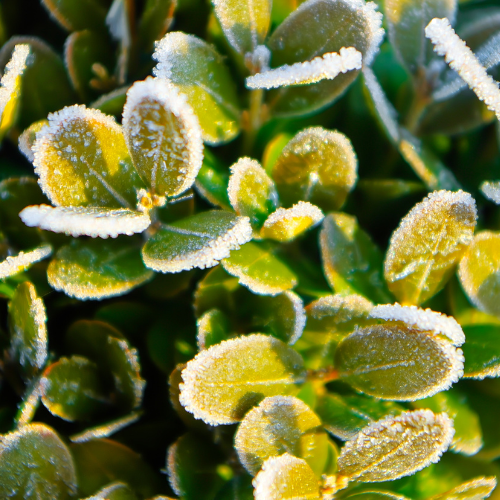 Winter Burn or Bronzing
Winter burn is the bronzing or yellowing of the boxwood foliage. It is often caused by the leaves drying out when water isn't easily accessible to the plant or the earth is frozen/dry. While unpleasing to the eye, a little bit of bronzing is to be expected and often will resolve itself. However, an abundance of yellowing may require some pruning to remove the dead leaves to ensure a healthy transition to spring.
How to Protect Boxwoods in Winter
Adequate watering throughout the year, including the winter (when the ground is not frozen).
Applying a thick layer of pine straw and mulch under the boxwoods to hold moisture and moderate soil temperatures.
Winter pruning to open the plant canopy to light and airflow.
Prevention and protection can be simple yet crucial to maintain boxwood health and the overall appearance of your landscape. Have a question about your boxwood health? Contact our Director of Horticultural Services, Kevin Stone, at ks@heirloomtreeandgarden.com.
---