Protecting Boxwoods with Kevin Stone
October 5, 2021
---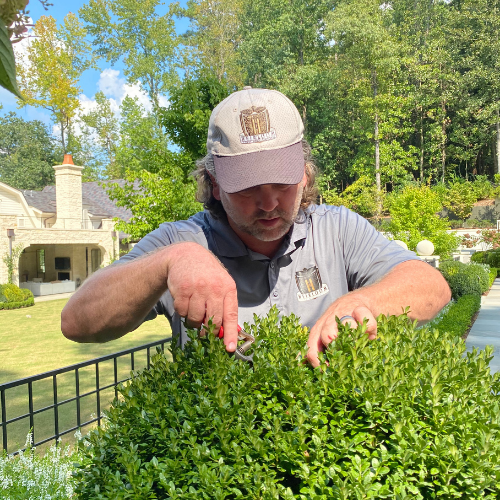 Tips and Tricks to Caring for Boxwoods
Tune into Heirloom Tree and Garden's Instagram for a week of boxwoods! Horticultural Director, Kevin Stone, will be leading the discussions on how to properly care for your boxwoods.
Topics for this week will include the following:
Boxwood Proper Pruning Techniques
Most Common Boxwood Pests and Diseases in Georgia
Boxwood Blight and Preventative Treatment
Boxwood Health Management
Boxwood Q&A with Kevin Stone
Tune in
Wednesday
10/6 -
Saturday
10/10 at 3pm EST on IGTV for all the latest videos.
---